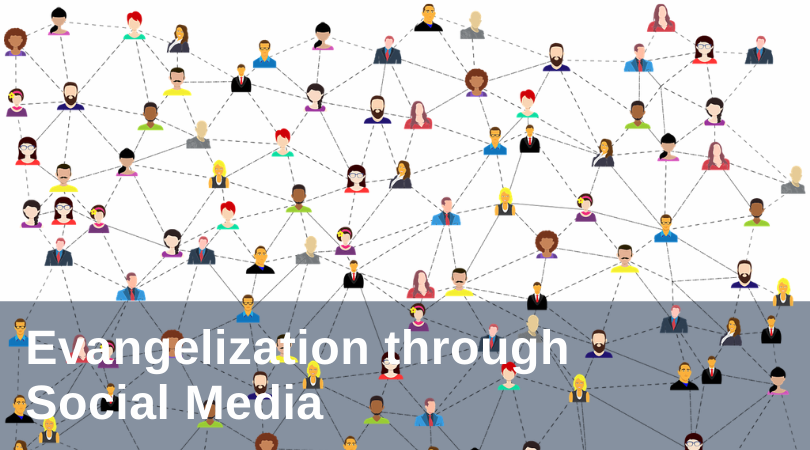 Social media (and its potential vices) has been widely discussed since its inception. The conversation has become particularly fractured in the Catholic community—whether or not Catholics ought to take an active role in shaping our online culture is taken up in countless articles, op-eds, and debates. With Lent just around the corner, many people are considering fasting from social media, but it's worth considering the potential gifts it has to offer the Church as well.
The Second Vatican Council's Decree on the Media of Social Communications Inter Mirifica promotes the use of social media as an evangelization tool within the Church. Pope St. John Paul II and Pope Francis have given their own endorsements of this technology as a means for cultivating solidarity and dignity, but the words of praise always come with a caution against misusing social media. In the words of Pope Francis, "We need to recognize how social networks, on the one hand, help us to better connect, rediscover, and assist one another, but on the other, lend themselves to the manipulation of personal data, aimed at obtaining political or economic advantages, without due respect for the person and his or her rights."
Part of my work on the Communications team at the McGrath Institute for Church Life includes managing our social media accounts. Because the Internet can so easily turn into a negative space, it's been important for us to foster a positive environment and genuine friendship for our followers.
A recent panel called "Friendship in a Digital Age: Social Media as a Means to Communion" during the de Nicola Center for Ethics and Culture's most recent Fall Conference echoed some of these concerns. The panelists were well known "Twitter Catholics" who addressed questions concerning virtue, relationship, and personal expression. The general consensus seemed to be one of cautious positivity; they concluded that authentic friendship can be achieved online, and when it's employed in the right way, the Internet provides a unique opportunity to us as human beings to become more virtuous.
Our platform should be a means of evangelization. The McGrath Institute's 2019 Advent campaign highlighted Scripture passages each week that accompanied our followers through the Advent season and prepared their hearts for the coming of Christ, and these passages were complemented by reflections from one of our staff members. A new project scheduled to launch on Ash Wednesday features The Saint John's Bible in a free online course, during which participants will be guided through prayerful meditations on the hand-illuminated, handwritten text. We are also launching a new Church Communications Ecology program, led by communications director Brett Robinson, that will promote parish vitality through better communications.
I make a point of responding to every comment we receive, and I almost always start my response by thanking the individual for taking the time to engage with our content. The Internet moves with blinding speed, and it's worth noting when a person takes the time to stop scrolling and offer kind words about a video or blog post we've shared.
Each of these initiatives has a simple underlying goal: evangelizing the Church. Whether it's sharing our faculty and staff's expertise, teaching a group of students how to use art as a gateway to an enriched prayer life, providing communications strategies to diocesan and parish employees, or simply retweeting the good work of our friends and colleagues, we have opted to use social media for the good it can offer the Church and the world.
What is your experience with social media as an evangelization tool? How do you think we can best serve the Church through the content we offer?
Like what you read? Submit your email below to have our newest blogs delivered directly to your inbox each week.