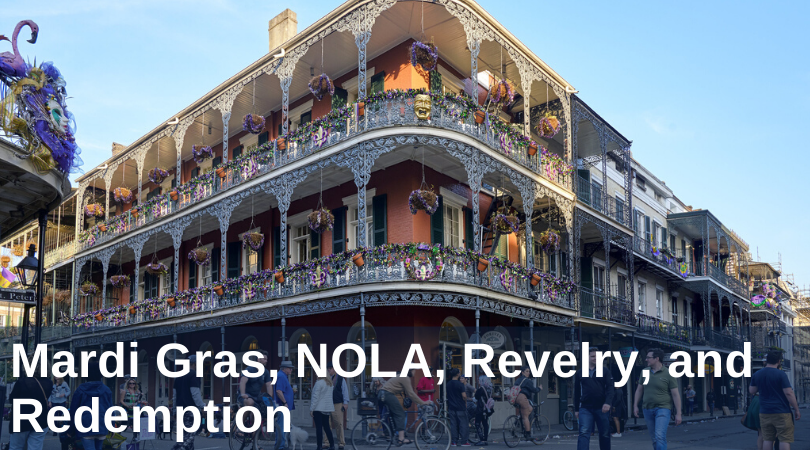 Editorial Note: This post is an excerpt from the essay "New Orleans and the Catholic Imagination," originally published at Church Life Journal on February 28, 2017.
As I woke up this morning in northern Indiana, I felt deeply sad. Some might assume that it is the perma-cloud that has reasserted its wintry authority over South Bend. Some would tell me that it's the pile of papers that must be graded over the next three days.
Both are wrong. It's because today is Mardi Gras, and I'm not in New Orleans.