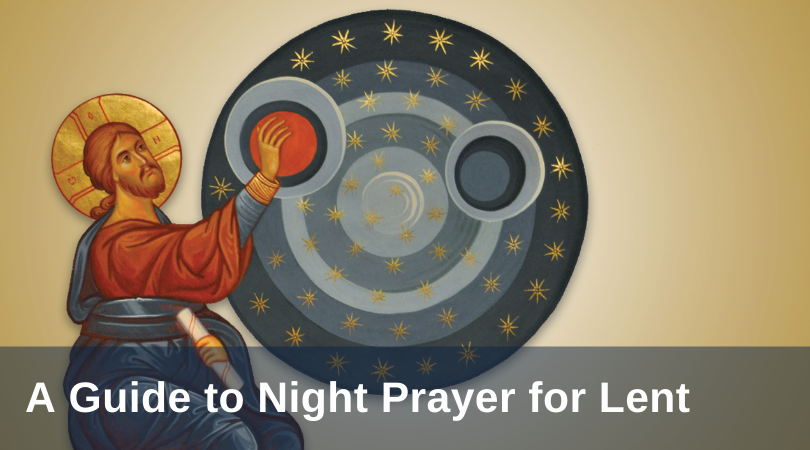 In times of crisis, people often—rightly—turn to prayer. When confronted with the very real limitations of humanity, the natural response for many is to cry out to God for protection, for rescue, for comfort. At times, though, it can be difficult to find words to articulate these cries for help. Indeed, we may feel helpless in the face of it all. When that happens, the liturgy of the Church and the words of Scripture provide a lifeline to God. By giving ourselves over to the Word of God and the prayer of the Church, we are freed from the burden of trying to speak for ourselves when our hearts are heavy and our minds are weary, and we are united by the grace of the Holy Spirit to our brothers and sisters across time and space—indeed, united with Jesus Christ himself—by making these words our own as they did.
The Liturgy of the Hours, especially Night Prayer, provides one such gift to those who yearn to pray during this time but struggle to find the words to do so. This form of prayer centered around the Psalms has been prayed for centuries, allowing men and women to consecrate their day to God through the practice of praying at certain times. Several years ago, the McGrath Institute developed a Night Prayer resource specifically for Lent. This was designed with families in mind, but it can be used by anyone. The two orders of service are simple to lead and intuitive to follow; the prayers can be recited or chanted, and there are links to video tutorials for those who want to learn to sing the prayers.
The Liturgy of the Hours is called the prayer of the Church, because it draws all who pray it into communion with one another as members of the Body of Christ. In this time of social isolation, this form of prayer can be a source of great solace, helping us to remember that, in Christ, we are never alone. It can also be a source of great solidarity, allowing us to lift up and pray on behalf of all those who are affected by sickness, by unemployment, by fear and uncertainty. If you've longed to turn to God in prayer in these days but weren't quite sure how to do so, Night Prayer is a simple and beautiful place to start.
To download our free Night Prayer ebook, click the button below.