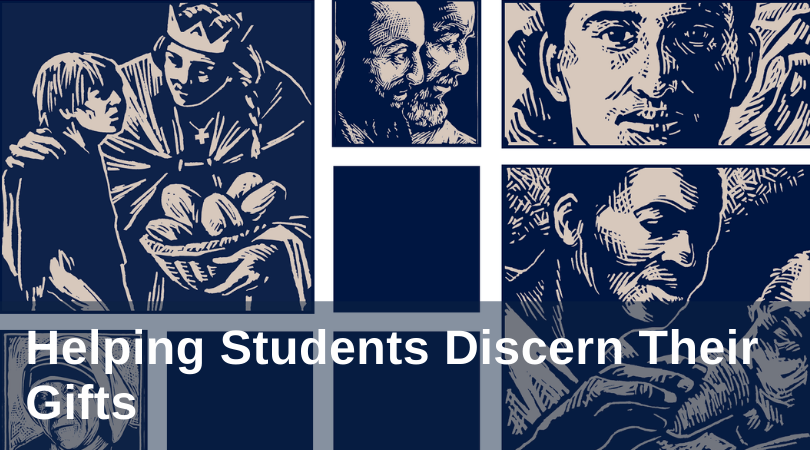 To engage young people in reflection on their own gifts, the McGrath Institute developed Discerning Your Spiritual Gifts: A Toolkit for Faith Formation as an activity for the McGrath presence at the National Catholic Youth Conference in 2017. Through an interactive questionnaire, young people name the qualities that they identify with, then learn more about twelve saints who embodied these qualities. The resource also provides directions for a keychain activity where young people can create a tangible reminder of the insights gained through participating in this activity.
Originally developed for use by pastoral ministers and classroom teachers, this toolkit can be adapted for many different situations and contexts. For any parents or guardians suddenly finding themselves overseeing activities for children in middle school or high school, this discernment activity provides an opportunity for both personal reflection as well as learning more about the holy men and women whose lives offer us models of how to use our gifts for the sake of the world. Utilizing this resource can also open up a rich conversation about the diversity of gifts and the call to live our faith in the concrete realities of our lives.
Grounded in the witness of the saints, this resource invites us all to reflect on how God creates us uniquely out of love, gifts us individually, and calls us forth to put our gifts at the service of others and the world in an out-pouring of love.
To visit our website and download this free discernment toolkit, click the button below.