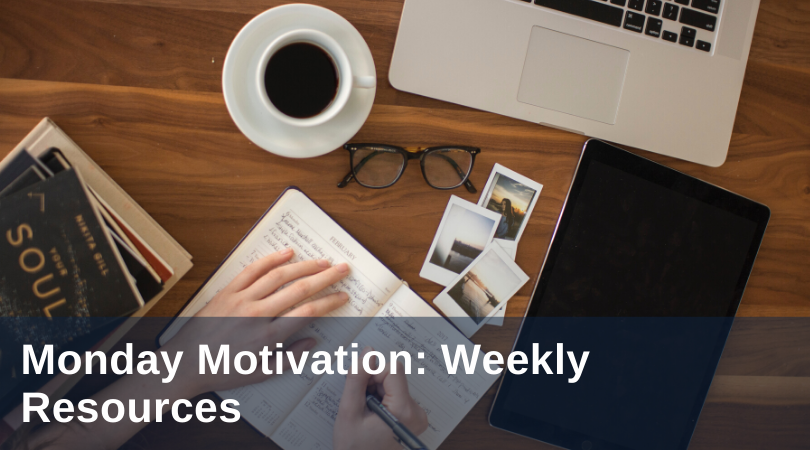 Looking for new ideas or resources to engage your faith or your ministry? Here are our weekly curated links, including offerings in each of the following categories: Prayer for the Home, Educational Opportunities, Resources (for ministers, educators, parents, etc.), and Flourishing and Fun.
Prayer for the Home:
Free Resource for Marian Devotion
If you weren't able to attend a May Crowning this year at your parish, fear not! On August 22, the Church celebrates the feast of the Queenship of Mary, so it's a perfect opportunity to celebrate Our Lady at home this weekend, especially if you have small children. Download this free ebook for a script and list of simple materials to have your own May Crowning in August. Mary, Queen of Heaven and Earth, pray for us!
Educational Opportunities:
Online Theology Courses from the McGrath Institute
The next round of online theology courses from the McGrath Institute for Church Life begins August 31. Learn more about what's being offered this session, and register while space is still available.
Cursos de Teología en Línea en Español
La próxima ronda de cursos de teología en línea en español del programa Camino del Instituto McGrath inicia el 31 de agosto. Obtenga más información y regístrese, hay pocos lugares disponibles.
Resources:
A Catholic Approach to Face Masks in Schools
In this article for the National Catholic Education Association, the McGrath Institute's own Clare Kilbane offers a humanizing way in to the often dehumanizing necessity of wearing face masks, and provides teachers and parents alike with ways to frame important conversations with their students and children around this important responsibility to protect the vulnerable.
Flourishing:
Learning to Stay Present in the Present
This article from the Mayo Clinic identifies remaining in the present (as opposed to ruminating on the past or worrying about the future) as a key to mental health and happiness, especially when dealing with chronic stress.
And just for fun:
Free Catholic Alphabet Coloring Pages
If you're teaching little ones their ABCs this school year, Catholic Sprouts has you covered. Download 26 free simple coloring pages, one for each letter of the alphabet, which can also help you introduce important concepts for catechetical instruction: G is for genuflect. How do we genuflect? Why do we genuflect? Whom do we honor when we do so?
Like what you read? Submit your email below to have our newest blogs delivered directly to your inbox each week.