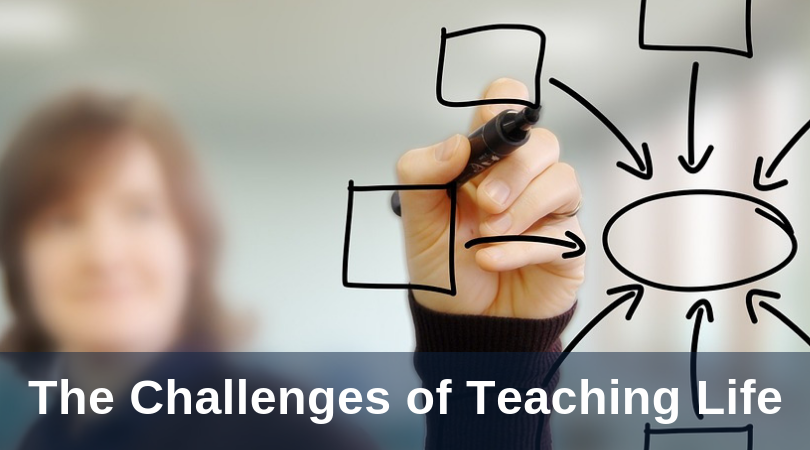 As a moral theology teacher at a Catholic high school and moderator of our school's pro-life club, people expect me to teach my students about a Catholic ethic of life. I do, certainly, and conversing with young people about key life issues is incredibly rewarding (albeit challenging!). But just as faith and prayer should permeate every aspect of a Catholic school—and not be relegated to its theology curriculum and ministry programs—the same is true of a Catholic vision of human life and dignity.But what might this look like? How could a Catholic school meaningfully incorporate life and human dignity issues into their social studies, English, science, or economics curricula, for example?
To be honest, I struggled to envision it until this past summer, when I attended the Teaching Life and Human Dignity Symposium, hosted by Notre Dame's McGrath Institute for Church Life. Throughout the symposium, top theologians like John Cavadini, Charlie Camosy, David Cloutier, and Anthony Pagliarini articulated the theological foundations of a Catholic ethic of life. Educational experts like Clare Kilbane painted a picture of a rigorous, learner-centered, interdisciplinary approach to teaching this ethic. And perhaps most helpful (and practical) were workshop-style sessions led by several scholars who have developed free, high-quality units, learning sequences, and lesson plans that incorporate life and human dignity issues into existing curricula in subject areas outside theology.
Sr. Ann Astell led us through the poetry unit she developed, in which students analyze poems by three Pulitzer Prize-winning female poets—Gwendolyn Brooks, Anne Sexton, and Sylvia Plath—about their personal, often hidden experiences of abortion. I've since shared these resources with English-teacher colleagues, who had never before considered that their students could simultaneously explore the critical attributes of poetry and gain new insight into women's experiences of motherhood, abortion, and loss.
Likewise, Mary O'Callaghan took us through a history of disability selective abortion (DSA), and we explored connections between this contemporary life issue and the systematic oppression and extermination of other marginalized groups in history. Her unit Making Sense of Historical Atrocities gives social studies teachers everything they need to do the same with students, leading them through structured historical inquiry which culminates in a consideration of DSA as a contemporary instance of the systematic extermination of a marginalized group and encouraging them to advocacy on behalf of preborn, disabled persons today.
I can't wait to see what units and tools come next in the Teaching Human Dignity Resource Series, and in what subject areas. And I highly recommend the Teaching Life and Human Dignity Symposium for any Catholic educational and pastoral leader who desires to be more effective in promoting the inviolable worth of every human being.