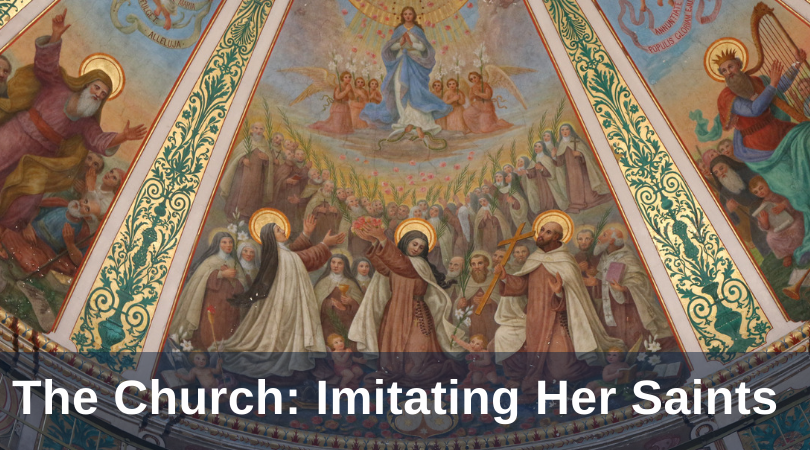 "The dazzling genius of Augustine, the luminous wisdom of Thomas Aquinas, have shed forth upon souls the rays of an imperishable splendor; through them, Christ and his doctrine have become better known. The divine poem lived out by Francis of Assisi has given to the world an imitation, as yet unequaled, of the life of God made man. Through him legions of men and women have learned to love God more perfectly. But a little Carmelite who had hardly reached adult age has conquered in less than half a century innumerable hosts of disciples. Doctors of the law have become children at her school; the Supreme Shepherd has exalted her and prays to her with humble and assiduous supplications; and even at this moment from one end of the earth to the other, there are millions of souls whose interior life has received the beneficent influence of [her] little book [The Story of a Soul]."
These were the words of Cardinal Pacelli (later Pope Pius XII) at the dedication of the Basilica in Lisieux, honoring St. Thérèse. The canonization of St. Thérèse seems to mark a period in history in which saints have become more and more imitable. And our exemplars have only become more varied in their examples of discipleship these last several decades. Still, it is always remembered that St. Thérèse gave the world the "little way," putting sanctity within our reach.
Yet, it is interesting to note, as Dorothy Day did, that Thérèse also told her sister Celine, "Few are the souls that aspired to be lonely and unknown." Dorothy mentions this with some irony, though a very grateful irony, as she points out Thérèse's "little army." The desire to be "unknown" became St. Thérèse's desire when she realized she could not be a great martyr or a courageous missionary on the field of battle. Instead she would follow the "little way" of the Gospel: "Love one another as I have loved you" (see John 13:34). St. Thérèse wanted to be "unknown" because she wanted God's love to be known.
Thérèse comments: "[Jesus] did not ask only that we should love our neighbors as ourselves but that we should love them as He loves them and as He will love them to the end of time."
To be a saint, then, is to live this little word, "as."
And so, to imitate the saints is NOT to set out to live an "unequaled life," to gather "innumerable hosts of disciples," or to seek martyrdom. To imitate the saints is to love as God has loved you. To live that love in your life and with your neighbors.
We could end our blog post here. Leave it sounding easy and simple! But we all know how hard this can be. Here is the other way Thérèse puts it: "Jesus does not demand great deeds. All He wants is self-surrender and gratitude." This is sounding just like all the things that are really hard, and seem really big: self surrender!? And gratitude!? These were exactly what was lacking in our Fall in Eden!
But, it's okay, says St. Thérèse, because, thankfully, these big things can be accomplished in little ways:
"I began to consider just how Jesus had loved His disciples. I saw it was not for their natural qualities, for I recognised they were ignorant men and often preoccupied with earthly affairs. Yet He calls them His friends and His brethren. He wants to see them near Him in the kingdom of His Father and to open this kingdom to them He wills to die on the Cross, saying: 'Greater love than this no man hath, that a man lay down his life for his friends.' As I meditated on these words of Jesus, I saw how imperfect was my love for the other nuns and I knew that I did not love them as Jesus loves them. But now I realise that true charity consists in putting up with all one's neighbour's faults, never being surprised by his weakness, and being inspired by the least of his virtues. Above all, I learnt that charity is not something that stays shut up in one's heart for 'no man lighteth a candle and putteth it in a hidden place, nor under a bushel; but upon a candlestick, that they who come in may see the light.' This candle represents that charity which must illumine and cheer not only those dearest to me but 'All those who are of the household.'"
Thérèse went on to illuminate the house of her Carmel with small acts of love: caring for the sick and dying, assisting the elderly nuns at meals, encouraging the novices, doing the wash in the freezing cold, and praying for her neighbors, near and far.
In closing, then, maybe we could describe our efforts at imitating the saints as an effort in friendship. Be friends with the saints. Let them love you. If you do, they will show you God's love, illuminated and radiant. This luminous love, then, is meant to be surrendered to your neighbor when you love them "as" God loves them: neighbors and friends of the same Household.
Featured Image: Fr. Lawrence Lew, O.P.; CC-BY-NC-ND-2.0.