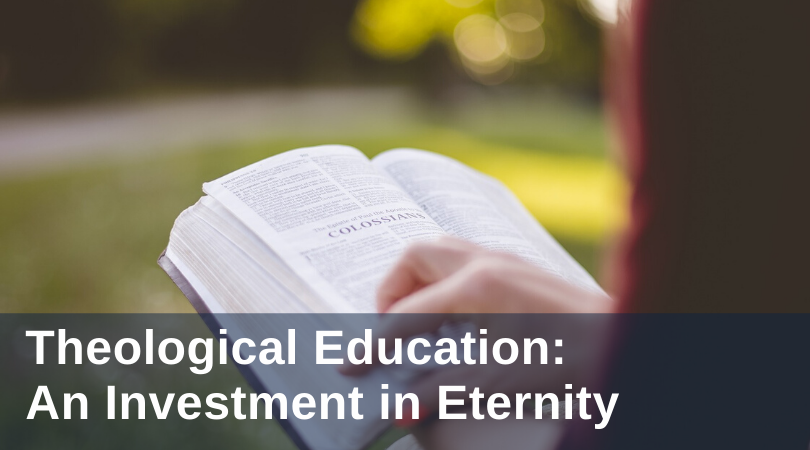 In the 21st century, learning has become a lifestyle. Certainly this has a lot to do with the availability of a seemingly infinite variety of educational resources, all accessible with a quick click or tap on our devices. Without leaving home, a person can learn about any topic, in any depth, and from many different types of media. At no other time in human history have so many intellectual treasures been as readily available to the average person. Yet access to such educational resources does not guarantee that a person will benefit from them. True learning, because it is a process that involves deep, internal and personal change, is not achieved with ease—it requires an investment. A sacrifice of time, energy, money, pride, or some combination of these is required before the benefits of learning can be reaped. It was in recognition of this fact that Benjamin Franklin wrote, "If a man empties his purse into his head, no man can take it away from him. An investment in knowledge always pays the best interest."
Expanding one's knowledge of the Catholic faith by engaging in online learning experiences (such as that provided through McGrath Theology Online) is an investment that pays great dividends. Such study is not only cognitively enriching, but also spiritually so. In my own experiences as a middle-aged student of theology, I've come to recognize that what I'm learning about the Catholic faith does, in fact, affect my experience of faith. Time and time again, I've discovered that new insights I've developed affect my prayer life. The Divine Teacher works with what I'm learning as I bring new ideas and understandings to spiritual contemplations. I've also discovered that the people with whom I've become acquainted when reading and studying theology (including my classmates, teachers, theologians, and the saints) have profoundly influenced how I understand the Church and live out my place in it. I feel the positive "peer pressure" of these new acquaintances who challenge me to live out God's love. I am hopeful that the dividends of my educational investment will be long-standing (i.e., for eternity!).
Although the technologies available to support online learning have changed dramatically over the last fifty years, the human person has not. The conditions required for successful learning are the same today as they have always been. Learners, regardless of whether they participate in face-to-face, online, or hybrid environments, will always need access to:
expertly curated curriculum materials,
engagement in well-designed, well-paced, and sequenced learning activities,
the guidance of a knowledgeable, caring, and dedicated facilitator, and
an opportunity to engage in social learning with a community of committed peers.
The intentional "ordering" of powerful learning technologies to meet the fundamental needs of adult learners is why STEP, McGrath's online learning program, has succeeded these past 20 years and why McGrath Theology Online will continue to do so well into the future.
Within the framework of the 20th anniversary celebrations of STEP, we are offering a discount on all our courses. Use the code " # 20years " between today and February 20 to receive a $20 discount on your next course.