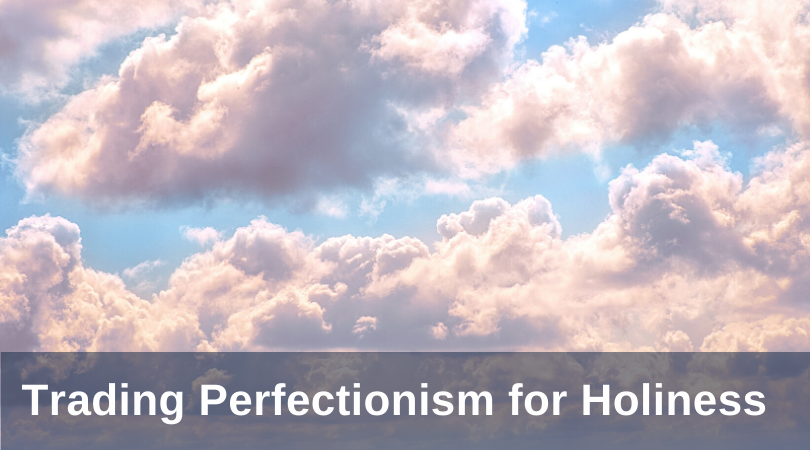 "If you have ever found yourself locked in a cycle of self-sufficiency and self-loathing and wondered how to get out . . . if you've ever longed to stop competing and comparing and just start living . . . if you've ever worried that your high standards are choking the life out of your marriage or your children or your own soul . . . take the first step on this road toward true Christian perfection." (The Heart of Perfection, 27)
Perfectionism as a Daily Battle
This summons in Colleen Carroll Campbell's most recent book, The Heart of Perfection: How the Saints Taught Me to Trade My Dream of Perfect for God's, resonated with me so much that this book feels like an explanation of my very self. In my past work in parish ministry, and now within motherhood, I see this cycle play out daily. My sense of happiness often comes from the outcomes of my efforts, how seamless the family schedule flows, how productive my day seems, how fruitful the ministry gathering appeared. In countless ways, Scripture and Tradition remind us that true joy comes not from our circumstances, yet I had not made a connection between my struggles for control and for true joy.
Perfectionism as a Spiritual Battle
"Surrender, like joy, is at the heart of Gospel perfection. And it's the antithesis of perfectionism," Campbell writes (25). Her book focuses on not just the obvious areas of perfectionism, as in a sense of command over our work or home lives, but also on a much more serious and subtle form of spiritual perfectionism. She points out that it can be easy to intellectually understand that God's mercy is for all, but much more difficult to live out this belief. And yet, Campbell warns that the desire for flawlessness can lead to rejection of God's grace, and this can have eternal consequences. In one chapter, in fact, she tells the story of a would-be saint whose perfectionism led to heresy instead.
Arming Ourselves
Campbell's book does not offer quick fixes or checklists of coping strategies. Rather, her gift of storytelling weaves together Scripture, details from the lives of the saints, and glimpses into her own life to offer readers methods of resistance to spiritual perfectionism. Campbell introduces us to saints who discovered that their vulnerabilities allowed God to sanctify through weakness, saints who accepted that mistakes provide opportunities to learn, saints who realized that they could eliminate cycles of pride and shame and instead more fully receive mercy and extend forgiveness themselves.
In The Heart of Perfection, readers glimpse the transformative friendships that helped shape the saints. St. Francis de Sales once told a mother not to dwell on her faults but instead humble herself before God in awareness and try to restore her sense of calm. St. Francis also instructed St. Jane de Chantal as her spiritual director to practice patience with herself so that she could more freely love God and live more fully as his child, a practice that bore great fruit in her life. St. Alphonsus Liguori turned to his spiritual directors when he became aware that his scrupulosity was leading him away from God rather than closer, and he was instructed to combat his distorted image of God by studying Scripture more closely. In addition to several other saints detailed in the book, Campbell's own reflections brought to life a true community of companions for my own spiritual journey, each echoing God's offer of mercy and each modeling a different approach I can use to prepare my heart to more fully receive it.
Campbell's book presents an opportunity to develop a relationship with some beloved saints and to connect intimately with those whose stories seem far removed from our own. After reading her book, we too may be able to recognize the moments of our days when we grasp at human perfection, prompting us to join the saints who strove for Gospel perfection and "to trade [our] dream of perfect for God's."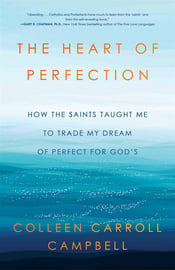 Like what you read? Submit your email below to have our newest blogs delivered directly to your inbox each week.
Featured image via Ignatius Press; fair use.