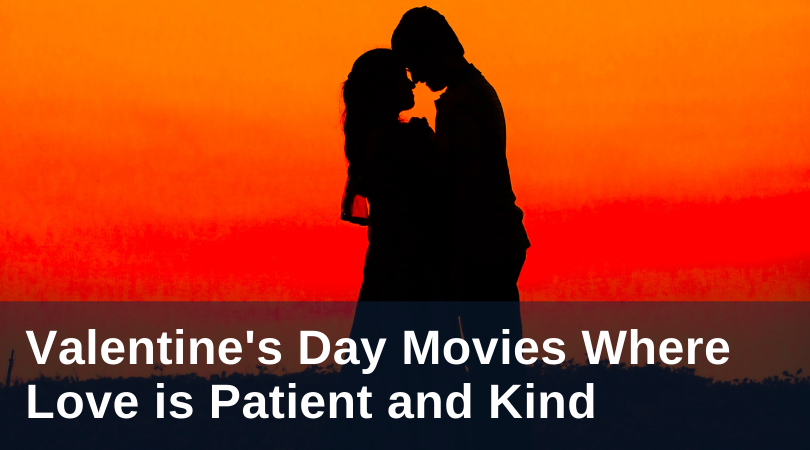 As a (mostly) unashamed lover of romantic comedies and teen movies, I have a particular affection for the frothy stories of the genre. When I watched the teen tearjerker Life in a Year (2020) late last year, I was actually quite stunned by what it had to say about love. Certainly, the movie has plenty of poorly-developed melodrama and contrived dialogue, and it celebrates several immoral behaviors as liberating exercises in truly "living," but it also proffers what may well be some of the best images of love that I've ever seen in a teen movie. As the protagonist Daryn's girlfriend Isabelle grows weaker and weaker from her cancer, Daryn puts aside his grand plans to secure acceptance into Harvard in order to be present to her in her final months. He shows a real tenderness as well as a remarkable maturity and a selfless commitment in his care for Isabelle. Conversely, albeit predictably, Isabelle, too, learns to give of herself by allowing herself to be loved.
This film underscores how rarely rom-coms and romantic dramas depict such a love. These movies, of course, often culminate in the pairing up of characters. It's natural, then, that such movies depict the process of falling in love and not so much the act of loving itself. Still, many of these movies depict romances driven by attraction and passion, often lacking deeper substance. They are ripe with eros and deficient in agape, the self-sacrificing love with which Jesus loved mankind, and which he commands of us (see John 15:13; Matthew 22:39).
Here's a list of some recent romantic films that depict love according to the well-known words of St. Paul (often selected as a wedding reading). They show love that is not merely passionate but also "patient" and "kind," that "does not seek its own interests," and that "bears all things, believes all things, hopes all things, endures all things" (1 Corinthians 13:4–7).
Life in a Year (2020; Cara Delevingne, Jaden Smith)
The straight-laced, Harvard-dreaming high school junior Daryn is captivated by the free-spirited Isabelle. She rebuffs his relentless pursuits, unwilling to accept his love since cancer has given her a year to live. He develops a plan to live their whole lives in those months, and the two discover together that control is impossible and growth happens through surrender.
In this classic Nicholas Sparks adaptation, small town bad boy Landon falls for the preacher's daughter, Jamie. Here, too, a terminal illness places an expiration date on her life–and we watch Landon completely transform through his love and devotion to sweet Jamie.
The Longest Ride (2015; Britt Robertson, Scott Eastwood)
The central star-crossed romance between a New York-bound art history student and a bull rider desperately seeking rodeo winnings to save his family's farm is a bit flat and dry. But interwoven are flashbacks telling the sweet story of Ruth and Ira, beginning with their wartime courtship and following them throughout the decades. Their devotion to one another blossoms throughout the years, in and through the sorrows they bear together.
Life as We Know It (2010; Katherine Heigl, Josh Duhamel)
A terrible blind date makes Holly and Eric archenemies, until a fatal car accident renders them the guardians of their best friends' one-year-old daughter. Naturally, amid their struggles to adjust to overnight shared parenthood, they fall for one another. The truest rom-com of the bunch, this light-hearted film is predictable but endearing.
Love, Rosie (2014; Lily Collins, Sam Claflin)
Childhood best friends Rosie and Alex are obviously destined for one another, but continually seem to just miss one another. Their story is charming, but another unexpected relationship provides the best and most tender example of love.
None of these films are perfect depictions of self-giving agape, but they do celebrate loves that are more substantive and meaningful than your average rom-com. And, perhaps, they might invite us into contemplating the meaning of love in a season when the commercial powers that be equate it with roses, chocolates, and dinner reservations at fancy restaurants.
Like what you read? Submit your email below to have our newest blogs delivered directly to your inbox each week.
Featured image by Abdul Gani M via Unsplash