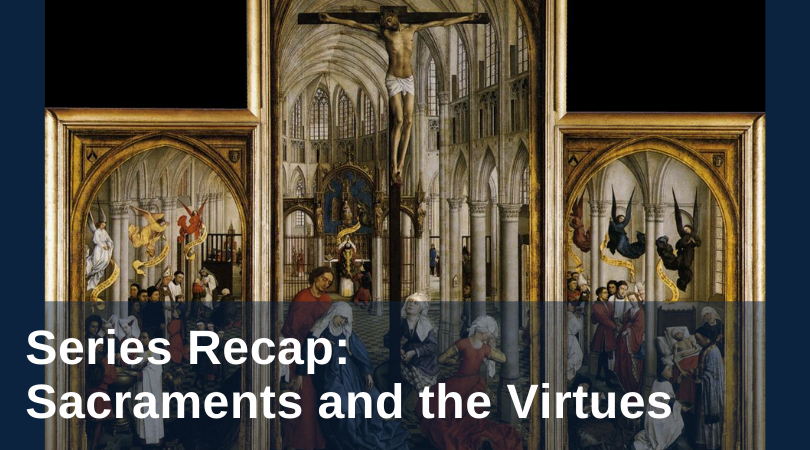 Throughout the season of Lent, countless people will be engaged in a process of preparation to either receive the sacraments of initiation or to be received into full communion with the Catholic Church. They will be accompanied in their preparation by those who are already initiated, who are themselves preparing to renew their baptismal promises at Easter.
The sacramental life is one of richness and beauty, but it is often overlooked or misunderstood by the faithful. In this seven-part series on the sacraments and the virtues, Caitlin Sica helps readers understand both the sacraments themselves as outward signs instituted by Christ to bestow grace, as well as the virtues those sacraments nourish in the hearts of recipients. In case you missed an installment over the past two months, you'll find links to each post in the series below. Immerse yourself in the mystery of the sacraments and open your heart to the virtues this Lent.
Baptism and the Virtue of Faith
Confirmation and the Virtue of Fortitude
Eucharist and the Virtue of Charity
Holy Orders and the Virtue of Prudence
Matrimony and the Virtue of Temperance
Penance & Reconciliation and the Virtue of Justice
Anointing of the Sick and the Virtue of Hope
Like what you read? Submit your email below to have our newest blogs delivered directly to your inbox each week.
Featured image: Rogier van der Wyden, The Seven Sacraments Altarpiece (15th c.); PD-OLD