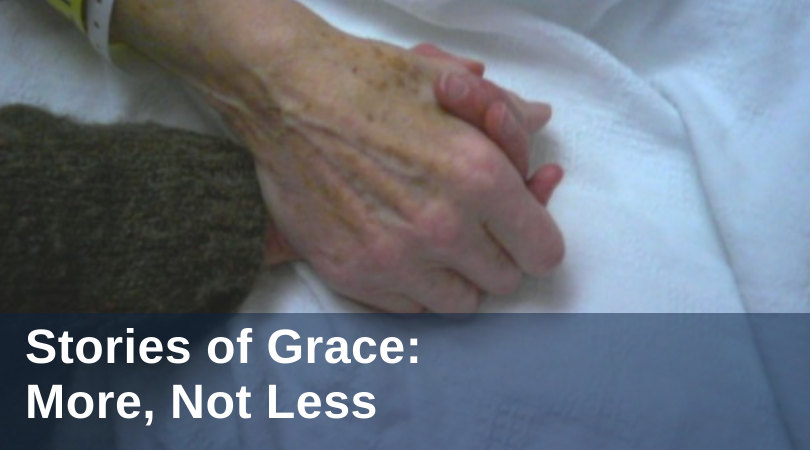 I wanted to be common like bread:
so when the struggle came she wouldn't find me missing.
These lines from Pablo Neruda's poem "Nothing More" were etched on a plaque, as a tribute to my late father, Denny, by a close friend of his. It hung on the wall of their local watering hole where my dad had gathered often with friends, colleagues, and strangers to recount the day or sometimes to forget it.
It was a somewhat curious plaque with the Chilean poet's words inscribed on an outline of the island of Ireland, a country not often affiliated with Neruda. But what bound this South American poet to this small European island—outside of my father's interest in the two—was "the struggle" that found each of them. For one can't know Neruda without knowing of his years in exile, and one can't know Ireland without knowing the wound of its Great Famine.
My father was not exiled like Neruda. But he had exile in him. He was born in Chicago to a young Irish man and German woman who gave up their ill newborn son to St. Vincent's Orphanage on North LaSalle, where he was adopted at nine days old by parents who were uncertain he would live. But live he did, for 55 years and 180 days.
In those 55+ years, my father did not know famine as the Irish did. But having lost his second pair of parents by the age of 20, it's fair to say a kind of famine lived in him . . . a mix perhaps of his own unmet hunger and that of his biological and adoptive fathers' Irish ancestors. While the Great Famine of nineteenth-century Ireland began by potato blight, it was perpetuated by the willful abandonment of the starving Irish by the British government who left a million Irish to die and forced two million more to emigrate. This faraway country and its history of root rot made worse by conscious human neglect seemed to claim my dad in a deeply personal way.
So much so that, in the 1970s, before Ireland's modern tourist culture, comforts, and economy had come of age, my dad was compelled to gather his young wife, three children under the age of reason, a meager family inheritance, and one trunk of belongings to the west of Ireland to write a novel. The trunk didn't make it, but we did. While Hemingway, another Chicago native and my father's favorite author, preferred the warmer, brighter islands of Cuba and Key West, my father saw in this beautifully dark, damp, and then still-developing country his ideal, if uncommon, pied-à-terre.
We made our home in Bóthar na Trá, the seaside village of Salthill, where we slept in beds layered with hot water bottles, clothes, and coats to fight the bone-chilling damp, and where my dad held cups of boiled water to warm his hands as he composed his manuscript on a manual typewriter. It was the story of a young American conscientious objector living in Ireland and wrestling with the Vietnam War. He titled it The Home Fires Still Burning, a lyric borrowed from a popular World War I song.
An orphan at birth and an orphan again at 20, my father fought for his life and a home more than once and, while a pacifist, repeatedly took up arms against the internal enemies of fear, abandonment, despair, and that insidious notion that our lives don't matter to anyone. He had a long-standing habit of siding with the vulnerable, surely in part because he saw himself in them. And even in his life's successes, he chose to remain common, like bread, modeling his life, however imperfectly, on the life of the One who did not count equality with God a thing to be grasped but emptied himself, became human, and offered his Body as our daily bread. In the last fifteen years of his life, my dad quietly indulged in the sacramental life. He had a deep and understated faith that revealed itself often in the kinship he claimed with the humble and exalted alike. As one friend put it, quoting G.K. Chesterton on St. Francis of Assisi, "He treated the whole mob of men as a mob of kings."
One among this mob of kings was an older gentleman and widower who worked as a guard at the south gate entrance to campus. My father, who was an insufferable morning person in a family of not-morning people, passed the gate guard each morning, waving and offering a greeting or an invitation to a brief exchange. The man often barked back rudely at my father, if he acknowledged him at all. But my dad persisted, trusting that this man, ornery in his grief, was indeed a man somewhere inside himself who one day might be able to receive a free, unsolicited gift of kindness and casual friendship. Years later, after the gate guard had retired, he saw my dad walking across campus and sped quickly toward him, a rare smile across his face as he introduced his son to my dad as "his good friend he had told him about" from his last years as a gate guard.
Constitution 8 of the Congregation of Holy Cross reads, "If we, like [Christ], encounter and accept suffering in our discipleship, we will move without awkwardness among others who suffer." My dad's suffering allowed him to recognize suffering in others—in its many clandestine and unwelcoming forms, and his common humanity and humaneness brought the humanity of others to the surface. It was a grace, to be sure, and one he practiced receiving. And not just in his living but in his dying, as well.
My dad was diagnosed with stage 4 cancer at the age of 54. At first, the treatments were effective and he was able to work and live relatively normally. But after several months, he began to decline quickly. I was in graduate school here [at Notre Dame] and, as a student, my schedule was by far the most flexible of my family. So I spent hours every day for weeks and months in the fall of 2003, taking him to doctor's appointments and sitting with him at home as he lay resting, dying. A close friend and Holy Cross priest came often to our house to offer Mass. During the homily he would ask my dad to talk about death. My dad said he was scared and that he didn't want to die. He said he saw my mom's helplessness in the face of his suffering and felt helpless in the face of her helplessness and suffering. All he could do was offer his pain and their helplessness in prayer to God.
As he continued to decline and was hospitalized, our family stayed with him in his hospital room, bathing and feeding him, helping him go to the bathroom, and comforting him in his pain and anxiety. We received many visitors, and my dad, deeply kind but emotionally reserved, kissed each one and told them he loved them. Some time before he died, we gathered around his hospital bed and our friend, Mike Baxter, asked him to lead us in prayer. My dad said, "I can't." Baxter said, "Yes, you can." And he did, praying aloud for several uninterrupted minutes, speaking again and again of trusting in what he called a "reservoir of God's love."
I consider it a grace that my dad let us all in to the intimacy of his dying. His suffering and death have wounded my family and me, and grace has not spared us from the ongoing pain of this wound. But it has made of us, as it did him, more, not less. Even as my dad lost his ability to walk and talk and eat and laugh, as dying goes, grace allowed his suffering to make him and us more human, not less, more real, more faithful, more loving, more honest, more common, more present for the struggle, when it comes.
I pray that the soul of my dad, and all souls on their way to God, know of our prayers for their journey and of our gratitude for their witness to lives and deaths made more, not less, by God's grace.
Featured Image: Deb West; CC-BY-2.0.